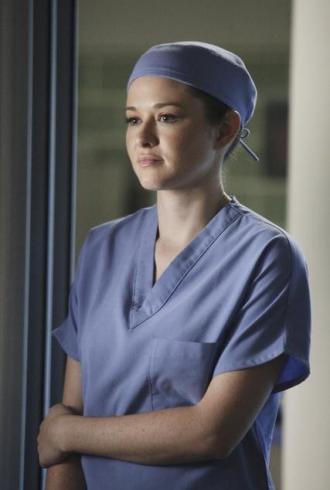 The promotion of Sarah Drew (April) to full-time series regular status on Grey's Anatomy next season understandably elicited mixed reactions from legions of fans.
Being obsessed with Derek wasn't a good way to get in viewers' good books, and nearly getting him killed during the harrowing hostage-themed finale didn't help.
You can count Sarah Drew herself among April's critics.
In a Q&A with Entertainment Weekly, the actress reflects on her roller-coaster first year on the show and what we might see from her this fall. Excerpts below:
On being "part of the tribe" after the finale: I definitely had that feeling. April was kind of annoying this past season. [Laughs] Neurotic and really insecure."
To Read More Click Here.