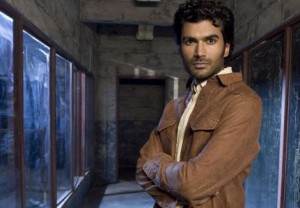 Heroes just isn't getting any better, but this is one change that could really go either way for the series. Though he's been a mainstay cast member since season one, actor Sendhil Ramamurthy, who plays scientist Mohinder Suresh, is leaving the cast. Ramamurthy's voice-overs have been an integral part of the show during its four-season run, and have appeared in most of series' episodes.
This of course raises the question: is Heroes dead? The show hasn't been looking good for a while since its dismal season four, which only averaged at about 5.22 million viewers. There's been speculation that the series would be renewed for a fifth and final season, but there's also been speculation that season four will be the last.
Ramamurthy's departure can't spell good things for the series. If they're letting such an important character go, you know that the series can't be much of a priority for NBC.
So what is Ramamurthy going to be doing now that he's gotten out of Heroes? That's a good question, though the actor is currently frustrated that his London acting friends aren't getting any good jobs. "There's actually nothing for them to audition for," he said. "It's such a shame when talented people are not allowed to do what they want to do because of money."
What do you think? Has Ramamurthy's departure left Heroes high and dry? Or do you think the starving sci-fi series can continue on without Mohinder Suresh?