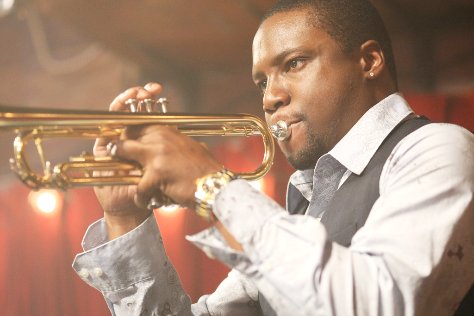 What will be seen when "Treme" comes back to the small screen on April 18 has been shared in a new clip. Clarke Peters' Albert takes the law into his own hands, while Khandi Alexander's LaDonna gets news about her missing brother.
After an on-air sacrifice costs Davis his job, he agrees to work at an upscale hotel in exchange for money from his parents. Janette also turns to her parents for a loan, but doesn't get as much as she'd hoped. Angry that a contractor failed to repair her roof, LaDonna's spirits are raised when Toni announces that Daymo has been found.
Antoine considers playing on Bourbon Street when his other gigs run dry. Disillusioned that his university is cutting departments, Creighton considers finishing a novel he started long ago. Still in town to record with Elvis Costello and Allen Toussaint, Delmond gets into a jam and is bailed out by Albert, who takes justice into his own hands when his tools are stolen. Later, reunited with tribe mate George Cotrell, he breaks out the tambourine and starts practicing for Carnivale.