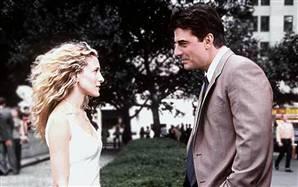 By season two, Sex and the City abadoned much of its cheesy breaking of the fourth wall and really established itself as the show we would come to know for six seasons.
During the show's sophomore season we saw Carrie get back together with back, only to break up with him when she found out he was moving to PAris for six months. Of course, the season ended with the shocking finale of us finding out Big was engaged. Jerk.
Meanwhile, Carrie's girls had plenty of adventures themselves. Charolette tried to improve herself in the bedroom via tantric classes, Samantha bought herself a condo, and Miranda started dating Steve, only to break up with him for the first time.
To Read More Click Here.