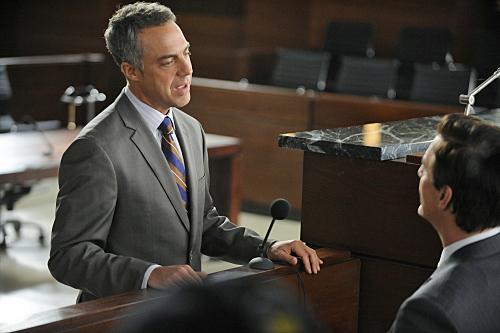 After this week's outstanding episode, CBS may need to change the show's title from The Good Wife to The Great Investigator.
It was a joy to watch Kalinda work on "Hi," as she first got to the bottom of the firm's murder mystery and then helped Peter out with her smooth testimony at his hearing.
The show has done an excellent job of slowly building up this character, creating just enough doubt about which side she's on so that it was a pleasant surprise to watch her taken down Childs in court.
Overall, this series keeps getting better and better. It's smart, it's intelligent and it treats its fans with respect. Take the example of Cary on mushrooms.
How many other shows would use this as a lame attempt at random shenanigans or distractions? Instead, Cary's altered state simply served as a sidenote and (very) occasional source of humor. It then led to a nice moment between Alicia and her supposed nemesis, as they admitted they actually liked each other.
To Read More Click Here