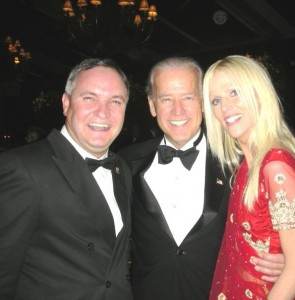 Just in time for the Real Housewives of Beverly Hills to shine this fall on Thursdays, the D.C. branch of Bravo's addictive franchise is about to close shop on their inaugural season with what everyone has been dying to see: the events leading to and after the White House Gatecrashing incident, which involved this year's incarnation of Heidi and Spencer, Michaele and Tareq Salahi.
The first part of the incident will air this Thursday with the conclusion wrapping up the following week on Oct. 7th. Following the season finale, the Salahis will appear on Watch What Happens Live! with Andy Cohen to discuss what really went down. I am so looking forward to seeing how Andy asks the Salahis questions through gritted teeth, especially after the recent drama between Bravo and the Salahis that resulted in rumors of Michaele being cut from the cast next season. I wouldn't hold my breath on that happening though…
To Read More Click Here.