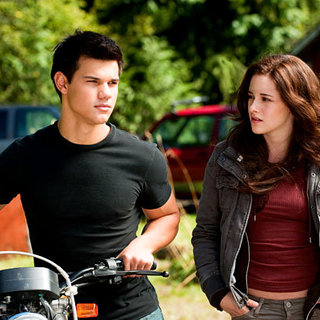 A brand new picture from "The Twilight Saga's Eclipse" has been released by Summit Entertainment. Exposing Bella Swan and Jacob Black without Edward Cullen, the photo sees them walking side by side while the werewolf leads his motorcycle.
Another sneak peek from the film reportedly will also be provided in a brand new trailer which is attached to "Letters to Juliet". However, the scoop from Eclipse Movie seems to be inaccurate since they mention that the Amanda Seyfried-starring movie will be released on Sunday, May 9 while it is actually set for May 14 release in the U.S.
Other movies, "Tron Legacy" and "Let Me In", have also debuted one new image each. The still from the "Tron" sequel is another preview to the lightcycle, while the image from the horror movie gives a look at Chloe Moretz's Abby knocking on the window.
To Read More Click Here.