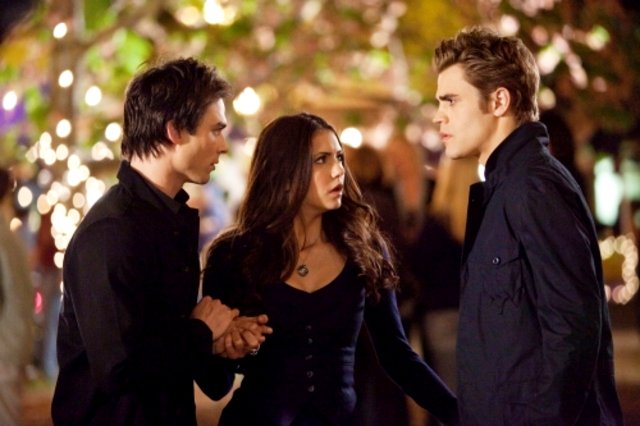 Damon acts like a knight in shining armor for Elena in the two newly released clips for "The Vampire Diaries" finale. In one clip, Damon is trying to find his way with Elena, only to be called "friend" by her. Upon hearing Jeremy telling Elena to "go to hell", Damon follows Jeremy and threatens him unless he forgives his sister.
The episode is called "Founder's Day" and it would be the conclusion of season 1. Producers said that they will leave a few cliffhangers. Asked whether the episode would prolong season one storylines or set up season two, Kevin Williamson told NY Post, "It's a little bit of both. We close the door on a couple chapters - some things are very, very final [laughs] and won't be coming back."
"Founder's Day" airs on May 13. Although Damon and Alaric do their best to stop him, Johnathan Gilbert sets a plan in motion that brings Founder's Day to an end amid chaos, destruction and death.