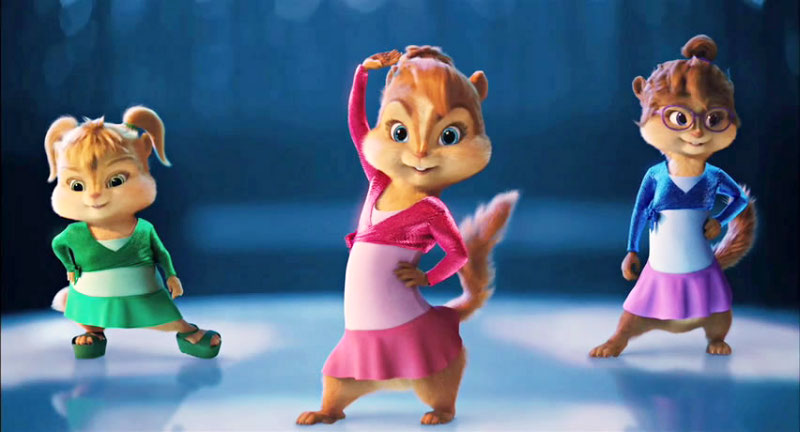 What happens if a single of a sexy songstress is performed by three female chipmunks? The answer can be best seen in a new clip for "Alvin and the Chipmunks: The Squeakquel". In the snippet that was released by Yahoo! Movies, the Chipettes are seen singing Beyonce Knowles' "Single Ladies (Put a Ring on It)" on a stage.
Not only singing, but also the trio, who consists of Brittany, Eleanor, and Jeanette, is dancing to the track while entertaining the audience. At the end of the sneak peek, the Chipmunks who watch the female performers from TV look amazed as they sing praise to the Chipettes.
"Alvin and the Chipmunks: The Squeakquel" will serve as the sequel to 2007 "Alvin and the Chipmunks". In the second film, pop sensations Alvin, Simon, and Theodore must put aside music superstardom to return to school. The boys are tasked with saving the school's music program by winning the $25,000 prize in a battle of the bands. But the Chipmunks unexpectedly meet their match in three singing chipmunks known as The Chipettes.
Justin Long, Matthew Gray Gubler, and Jesse McCartney once again lend their voices for Alvin, Simon, and Theodore. Additionally, Jason Lee, David Cross, Cameron Richardson, and Zachary Levi star in the film, which targeted for U.S. release on December 23.