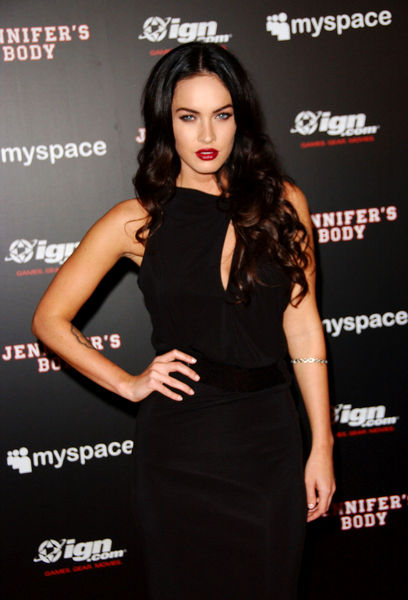 Megan Fox's latest movie, "Jennifer's Body" will hit U.S. theaters on September 18 and she will follow it up with a TV appearance on September 26 as the host of "Saturday Night Live". The "Transformers" vixen will help the variety show kicking off its 35th season.
"Megan is psyched to have gotten this opportunity," an insider tells Life & Style. "She has a lot of surprises in store for the audience. This is the perfect opportunity for her to show off her comedic skills, as she's launching her new movie Jennifer's Body." Accompanied by Andy Samberg, Megan reportedly will do a digital short from the NYC studio.
An NBC insider has been contacted by Zap2It but "can't confirm" the story.
Earlier this month, it was also reported that Amy Poehler will drop by for the Weekend Update special on September 17 and 24. The comedienne, who quit from the show after giving birth in the end of 2008, is going to sit behind the anchor desk with Seth Meyers.