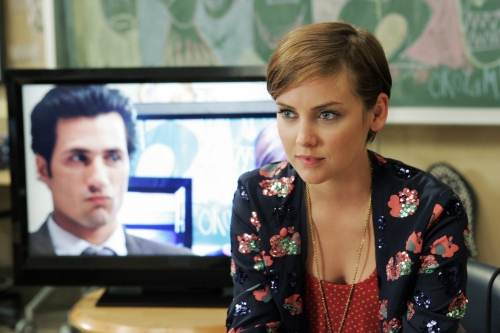 The third season of 90210 premieres on Monday, September 13 and we previously posted promo photos and a sneak peek for the season premiere. Now the CW has released photos and short synopsis for the September 20 episode.
Question: why does Silver's hair keep getting shorter with every season? I don't know how much shorter she can go for season 4.
NAOMI'S TRUST FUND KICKS IN; ADRIEN GRENIER'S BAND, THE HONEY BROTHERS PERFORMS.
To Read More Click Here.