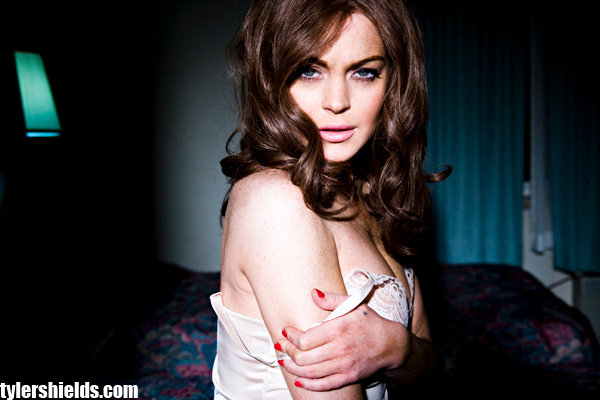 Before Lindsay Lohan entered a jail due to violation of her probation term, she had filmed some scenes for "Inferno". Now, a featurette is launched via Trailer Addict to share behind the scenes of the production which took place in a Burbank hotel.
"Chuck [Linda Lovelace's future ex-husband] brings her to a motel room, but she's still almost a virgin," director Matthew Wilder started his explanation about the footage filmed at that time. "And he brought her to a room full of guys... and didn't really tell her what was gonna happen. And he took her to the bathroom and said, 'OK, you're gonna f*ck all these guys now'."
To Read More Click Here.