ABC's new midseason show, Happy Town, is set to premiere in 2010, although I'm not yet sure of the exact date. However, ABC has released some information for us, including a long promo, a description of the show, and several photos (presumably from the pilot episode).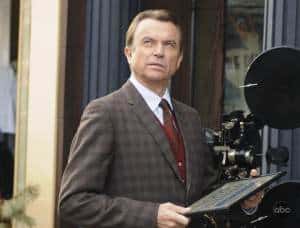 The show looks a bit like Twin Peeks - a show about a small town with weird characters and even weirder circumstances.
Haplin, Minnesota, "Happy Town," has enjoyed an uneasy peace for five years, but all that is about to change. Still haunted by a number of unsolved kidnappings, the small town now faces a dark new crime that brings all its unresolved fears to the surface. Has the elusive "Magic Man" - who many believe is responsible for the bizarre abductions - returned to claim another victim? As Haplin's mysteries are revealed, many of its prominent citizens' motives come under scrutiny as their own secrets and personalities are peeled back one layer at a time.
To Read More Click Here.