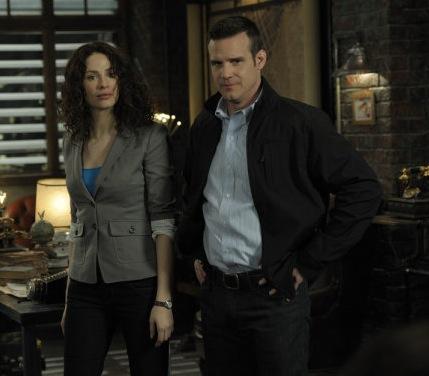 With two-thirds of this season already having flown by, this week's episode offered us a glimpse into what Pete and Myka go through when they just try to have a normal weekend.
I will admit I clearly under estimated Pete last week when I asked the question about Kelly whacking him on the head before desert. For that transgression, I declare that Pete is officially The Man now, as he and Kelly went from first date of "only food" last week to "we are spending the weekend in bed together" this week.
Of course, he also scored extra points for having kissed Kelly and Kurt in the same night in two different bodies; not many guys could pull that off. Seriously, though, I really like Kelly and I think they make a very cute couple. Hopefully she will get to be around for a while and we get to see more of Pete's romantic side.
To Read More Click Here.