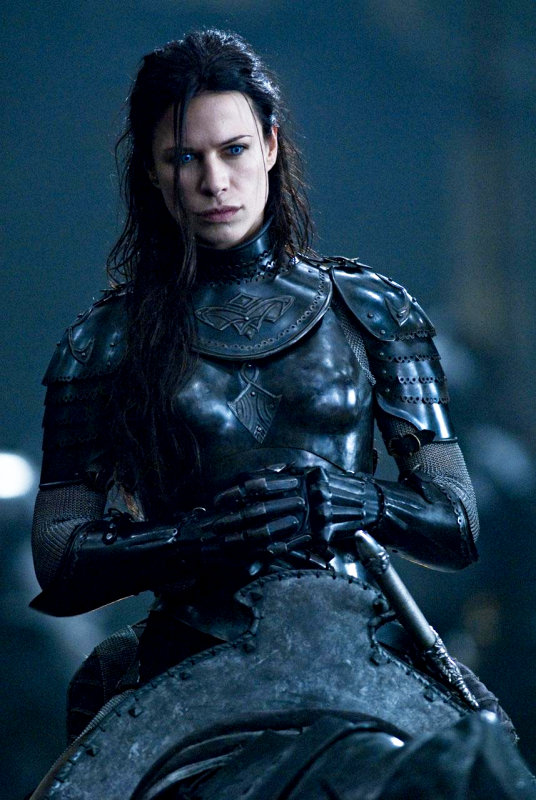 Literally days before "Underworld: Rise of the Lycans" opens wide in the U.S., a brand new clip from the "Underworld" series' prequel has been let out. Courtesy of MSN, the snippet is entitled "How Dare You" and displays one of the fighting sequences.
The clip begins with a footage where Sonja is turning her back against her own race and battles the Death Dealers in the midst of heavy rain. After she slashes two of the vampires, she faces her infuriated father, Viktor, who directly slapped her and screamed "How dare you raise your hand to me?" The argument between father and daughter then continues with a sword fight between the two.
Delving into the origins of the centuries-old blood feud between the aristocratic vampires and the barbaric Lycans, "Underworld: Rise of the Lycans" tells the story when a young Lycan named Lucian rallies the werewolves to rise up against cruel vampire king Viktor. Joined by his secret lover, Sonja, he battles the Death Dealers to free the Lycans from their brutal enslavement.
Scripted by Danny McBride, the action fantasy movie from Screen Gems stars Michael Sheen as Lucian, Bill Nighy as Viktor and Rhona Mitra as Sonja. Earlier, Shock Till You Drop reported that footage of Kate Beckinsale's Selene in "Underworld" will open and close the movie which is set to be screened across the U.S. this coming Friday, January 23.