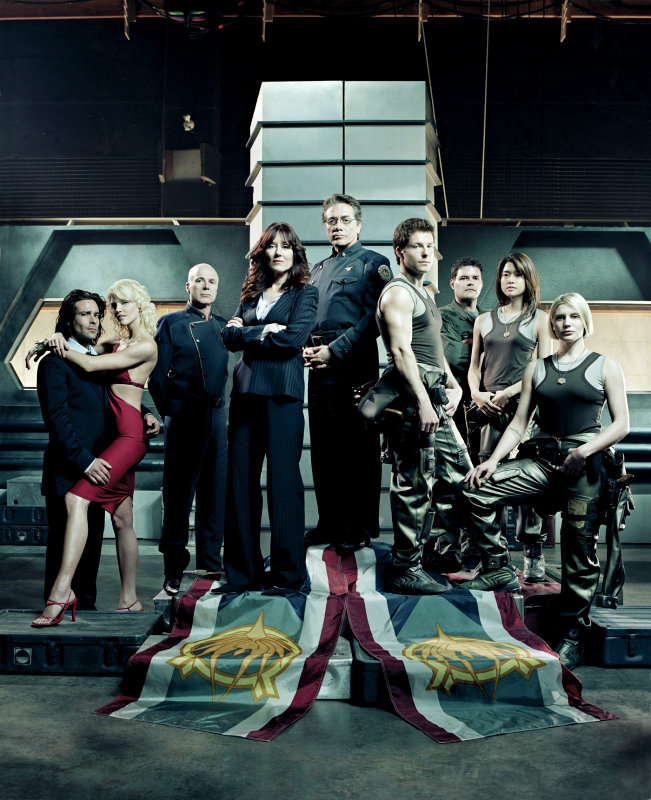 "Battlestar Galactica: The Plan" has unveiled four clips as a tease via Yahoo!. "The Plan" is written by "Battlestar Galactica" writer Jane Espenson and directed by Edward James Olmos who plays Admiral Adama. It takes viewers inside the perspective of the Cylons who are divided into two, one who hates humans and the other who learns to live with them.
In one of the clips, Brother Cavil who fronts the group hating human discusses with Boomer about being in control of the plan. Cavil spreads his plan of destruction and gathers with the other Cylons to plot their next step, the genocide. The other clips show panoramic view of destroyed Caprica.
"The Plan" was initially conceived as a TV movie slated to air on Syfy in November. But a change had been made and it will go direct to DVD on Tuesday, October 27 with a plan to play it on the network in early 2010.
A two-hour event, "The Plan" serves as the prequel to the Syfy series "Battlestar Galactica". It begins just after The Destruction of the Twelve Colonies, with two Cylon agents discussing the problem of the remaining humans, both on the planets, and those who have escaped into space.