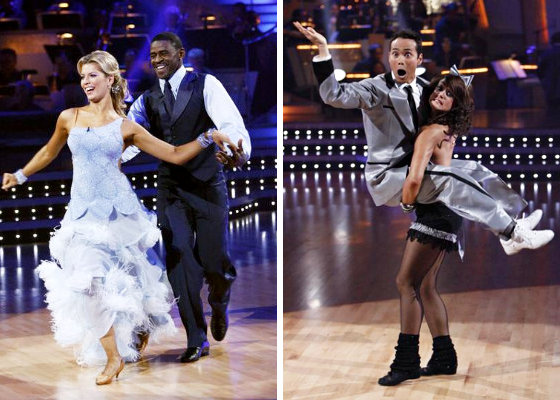 NFL Hall of Famer Michael Irvin is the one taking the exit from "Dancing with the Stars" this week. The number of votes from the audience did not help to crank up the score he received on Monday, November 3 performance. Ironically, his solo Foxtrot earned him 23 points out of 30, his best score during the entire season.
Together with his partner Anna Demidova, Irvin earned praises for his smooth Foxtrot. Len said it was brilliant while Carrie Ann branded it "gracious and fluid". Michael and Anna also participated on the group dance, the Paso Doble. With Aaron Carter, Mark Dacascos and Mya, Irvin added 24 to his total number.
"Last night was a great night and to see the audience here standing up... it's a way of saying they appreciate your hard work," Irvin said about the elimination. Demidova meanwhile said, "I want to say thank you to Michael for being a wonderful partner."
The show is again taking a double elimination in the seventh week. Dacascos and partner Lacey Schwimmer were facing off Aaron Carter and Karina Smirnoff. The latter couple was showered with praises. "I cannot believe that you are in this situation after last night's excellent jive and this was as good," Bruno said. All the three judges eventually put Carter and Smirnoff to the next round, meaning Dacascos went home.
The result night was marked with a performance from Colbie Caillat singing "Fallin' for You" and Rod Stewart singing "It's the Same Old Song". Ballas Hough Band, a group comprised of the show's professional dancers Mark Ballas and Derek Hough, debuted their latest single before the elimination.