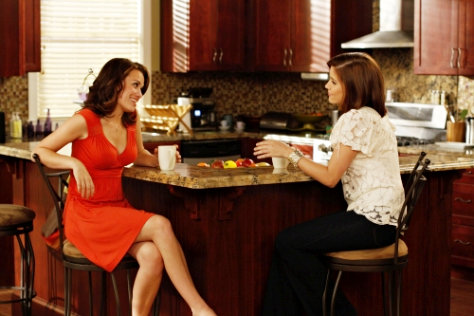 The CW releases a clip of "One Tree Hill" where Brooke tells Haley that she might be with a child. While handing out Haley's stage comeback outfit, Brooke comes clean with her fear that Julian may not take the baby news well. Haley thinks otherwise and suggests that Brooke get it checked to doctor.
The synopsis released by the network for the November 9 episode suggests that the news threatens Brooke and Julian's fairytale romance. Besides, the situation will be much complex than it appears. The preview released on Monday, November 2 reveals that a crying Alex is pleading Julian to come for her.
The episode called "Now You Lift Your Eyes to the Sun" also deals with Haley returning to the stage and Dan Scott returning to Tree Hill much to the chagrin of Nathan, who is about to sign a new NBA contract with the help of his agent Clay. Meanwhile, Milicent is taking a thinner look which may be the result of her pills intake.