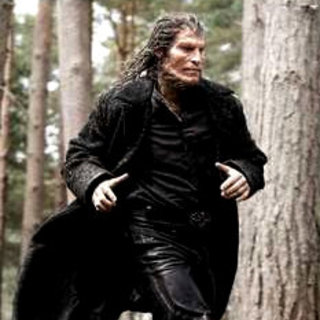 Some villainous characters of "Harry Potter and the Deathly Hallows" have been exposed in new pictures posted on Harry Potter Wall Art. Fenrir Greyback and Scabior are seen running separately in the woods in one still each. Scabior is additionally captured in a new promo shot for the movie.
Fenrir Greyback, portrayed by Dave Legeno, is a werewolf aligned with Deathly Hallows and leading a Snatcher Gang, dark wizards looking for Muggle-borns and "Undesirables" in exchange for gold. Meanwhile, Scabior who is portrayed by Nick Moran is a Snatcher who will capture Harry, Ron and Hermione.
To Read More Click Here.