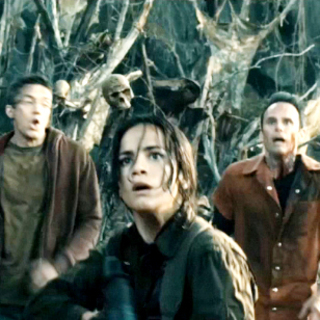 20th Century Fox is generously sharing the scenes from "Predators" as they have outed four clips at the same time. Making their ways out via different sites, the videos give preview to the moment when the human characters land on an alien planet, meet each other for the first time as well as the action sequence when they are hunted by the predators.
Serving as a reboot of the sci-fi franchise, this Nimrod Antal-directed movie follows Royce, a mercenary who reluctantly leads a group of elite warriors who come to realize they've been brought together on an alien planet as prey. Adrien Brody takes the lead role with Alice Braga, Topher Grace, Danny Trejo and Laurence Fishburne playing those who try to survive on the alien planet.
To Read More Click Here.