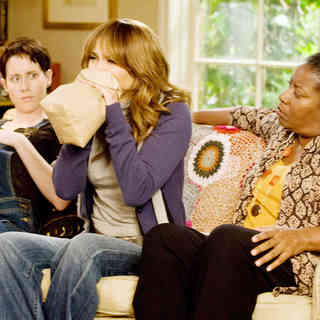 More sneak peeks to "The Back-Up Plan" have been shared as CBS Films has released a new TV spot and featurette for the film. While the TV spot only contains a few never-before-seen scenes, more fresh footage are brought forward with the featurette.
Beside giving a look at behind the scenes of the shooting for some funny parts, the featurette includes interviews with some stars who sing praises to Jennifer Lopez. The leading lady herself, in the meantime, shares how she loves being back to work. Along with the release of the two videos, a lot of new images from the film come out via Celebutopia.
"The Back-Up Plan" centers its story on a woman named Zoe who meets Stan, a man with real possibilities, after she has an artificial insemination. After dating for a short time, Stan decides to commit to her pregnancy. But, the real test comes when both of them realize they really don't know each other outside of hormonal chaos and birth preparations.
To Read More Click Here.