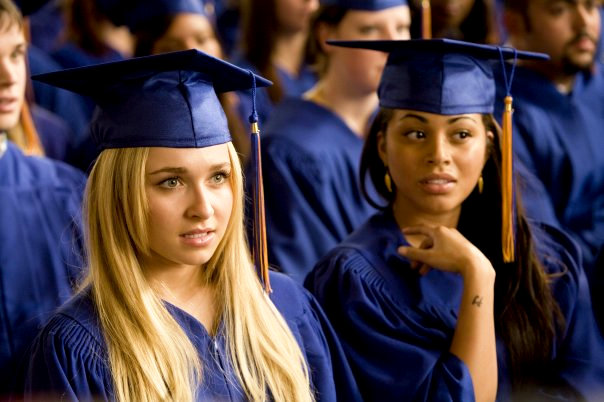 Chris Columbus' comedy movie "I Love You, Beth Cooper" has got its first trailer. Opening up with a graduation ceremony scene, the trailer begins with a nerdy valedictorian, Denis Cooverman, pronouncing his love to the most popular girl in school, Beth Cooper. While the announcement comes in as a shock to many, his valiant effort gets the prize when Beth shows up at his door that very night.
But, the arrival of Beth to his house is only the beginning of his one adventurous night as Kevin, the man he offended when delivering his graduation speech, also pays him a visit with a very ill intention. Trying to escape Kevin, Denis, Beth and their friends fall into an adventure he would never dream of coming true.
"I Love You Beth Cooper" stars Paul Rust as Denis Cooverman and Hayden Panettiere as Beth Cooper. It is also supported by Shawn Roberts, Samm Levine, Lauren Storm and Lauren London. The comedy movie written by Larry Doyle will be heading to U.S. theaters on July 10.
For Trailer & Source Click here.