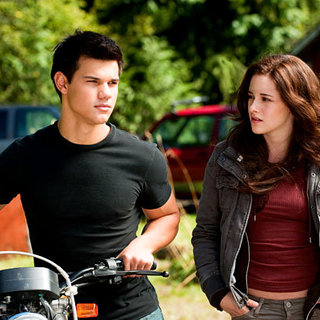 The first TV spot for "The Twilight Saga's Eclipse" has come out and the bootleg version has hit the web. Containing a mixture of scenes featured in the previously released videos and some new footage, the fresh video exposes Bella Swan who is forced to make a decision. "Every move I make, it hurts someone," the mortal beauty says in a scene.
As Seattle is ravaged by a string of mysterious killings and a malicious vampire continues her quest for revenge, Bella once again finds herself surrounded by danger. In the midst of it all, she is forced to choose between Edward Cullen and Jacob Black - knowing that her decision has the potential to ignite the struggle between vampire and werewolf.
Kristen Stewart still tackles the role of Bella, joined by Robert Pattinson and Taylor Lautner who reprise their roles as Edward and Jacob respectively. David Slade directs this third "Twilight" film which is said to be "darker" than the previous two movies. Summit Entertainment will unleash "Eclipse" in theaters across the U.S. on June 30.