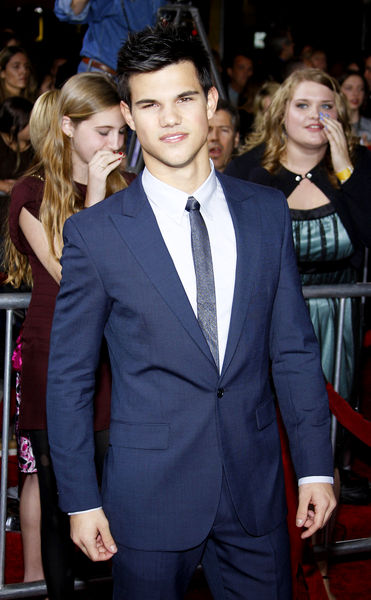 Gaining success after playing Jacob Black in Summit Entertainment's "Twilight" and its sequel "The Twilight Saga's New Moon", Taylor Lautner is on board to star in the studio's new action movie project. According to Variety, Summit has picked up an untitled script written by Eric Champnella and Grant Thompson that is described as a teenage version of "Taken" meets "Die Hard".
In the film, Taylor will play a teenager who tries to rescue his friends when they're abducted while on spring break in Cancun. After an injury sidelines his plans to be an elite soldier, he tries to get on with his life by heading to college. There he meets a girl who convinces him to join her friends on a spring-break trip to Cancun. When his traveling partners are kidnapped and used as bargaining chips to free a drug lord, he puts his training to use to free them.
The film will be the first project in Tailor Made Entertainment, a company formed by the actor's father Dan Lautner alongside Temple Hill partners Wyck Godfrey and Marty Bowen. Speaking of the 18-year-old hunk's involvement in the upcoming movie, Godfrey said, "We wanted to continue working with Taylor and feel he's got the chops to become a big action star." Additionally, he claimed the project grew out of Taylor's enthusiasm for "Taken" and the production is expected to begin in June 2010.
Beside this action movie project, Taylor Lautner who previously appeared in "The Adventures of Sharkboy and Lavagirl in 3-D" and "Cheaper by the Dozen 2" has also been tapped to take the lead role in Paramount Picture's "Max Steel", which is slated for a 2012 release schedule. Before that, he can next been seen in comedy romance "Valentine's Day", which will hit U.S. theaters on February 12, 2010.