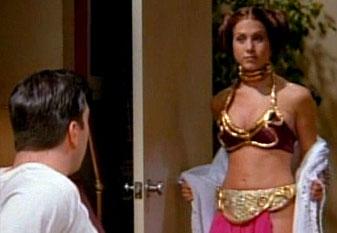 When Friends opened its third season with "The One with the Princess Leia Fantasy," Rachel would forever leave an imprint on the minds of Ross and nerds everywhere as she donned the infamous Princess Leia bikini costume.
Then were some other episodes. Like you, know, Ross and Rachel breaking up, Monica dating a millionaire played by Jon Favreau, and Phoebe meeting her half-brother played by Giovanni Ribisi. Either way, I think you get our point: Friends season three rocked.
So if you're ready to relive the finer moments of the season, go ahead and browse the best collection of Friends quotes or just check out some of our favorites from the third season:
To Read More Click Here.