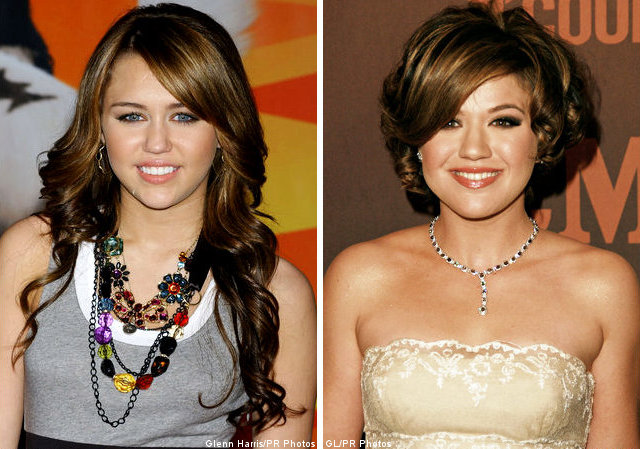 Miley Cyrus and Kelly Clarkson have been appointed to make live appearances at an event dubbed "The Tonight Show with Jay Leno's Mercedes-Benz Outdoor Concert Series." Miley is set to sing on April 3, while Kelly is scheduled to perform on March 19.
Randy Travis and Fall Out Boy have also been recruited to entertain concertgoers at the show. Randy is going to make a live performance on March 13, while Fall Out Boy are going to rock the gig on March 31. Other singers to join the star-studded line-up will be announced in the coming weeks.
The outdoor concert series has been kicked off on March 2 with a live appearance from The Fray. Held outside NBC Studio midway in Burbank, the show will run through April 3 and promises high-energy performances from many big stars.