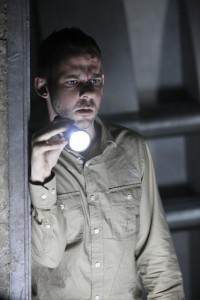 We just posted promo photos for the upcoming April 1 new episode of FlashForward and now ABC has posted six sneak peeks for the episode, which you can view below.
DEMETRI, JANIS, SIMON AND VOGEL TRAVEL TO SOMALIA AND MEET A DANGEROUS MAN WHO WITNESSED A BLACK-OUT IN 1991, AND BRYCE TELLS NICOLE THAT HE'S GRAVELY ILL, ON ABC'S "FLASHFORWARD"
"Better Angels" - Demetri, Janis, Simon and Vogel travel to Somalia in search of clues to a mysterious tower and encounter a dangerous man who saw his fellow villagers black-out in 1991; Bryce tells Nicole that he has cancer; and Olivia attempts to get daughter Charlie to tell her what she saw in her flashforward, on "FlashForward," THURSDAY, APRIL 1 (8:00-9:00 p.m., ET) on the ABC Television Network.
To Read More Click Here.