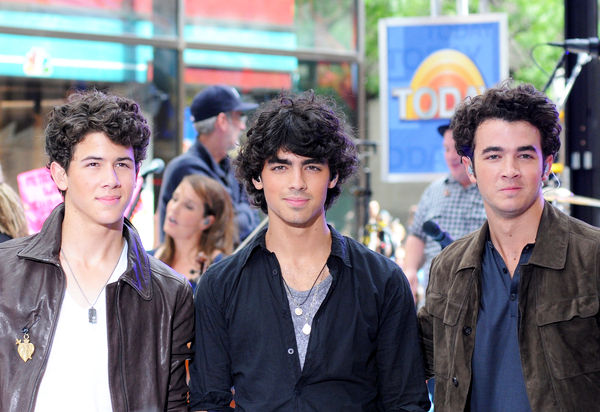 Jonas Brothers' forthcoming music video promoting their single "Keeping It Real" has got a sneak peek. Attached to the TV spot of Disney Channel's "Rockin' Sunday", the clip features the teen band making an on-stage live performance with Nick Jonas on drums, Paul Kevin Jonas on guitar and Joe Jonas on the mic.
"Keeping It Real" music video is confirmed to arrive in full on September 6 at 8:55 P.M. on the mouse house's network. Arranged by Steve Lu, the single itself is taken from the soundtrack of the band's TV series "J.O.N.A.S!".
In another news, Jonas Brothers who missed nomination at this year's MTV: Video Music Awards will not attend the annual event due to their hectic schedule. What are listed on this band's calendar include finishing their world tour and filming "Camp Rock" sequel, "Camp Rock 2: The Final Jam".
To Watch The Preview Click Here.