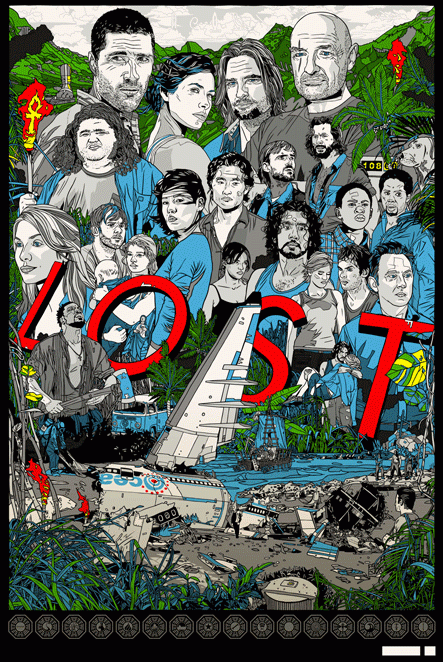 Lost season six spoilers are harder to come by than Las Vegas cocktail waitress that did not sleep with Tiger Woods.
Therefore, you can imagine our excitement when producers Damon Lindelof and Carlton Cuse pointed fans to a newly-released poster that's part of the The Lost Underground Art Project (located online at damoncarltonandapolarbear.com).
According to Cuse, "you should look in there and there will be a couple of clues to the final season that are embedded in that poster. It will make a lot of sense once you've actually seen a few episodes of the show."
To Read More Click Here.