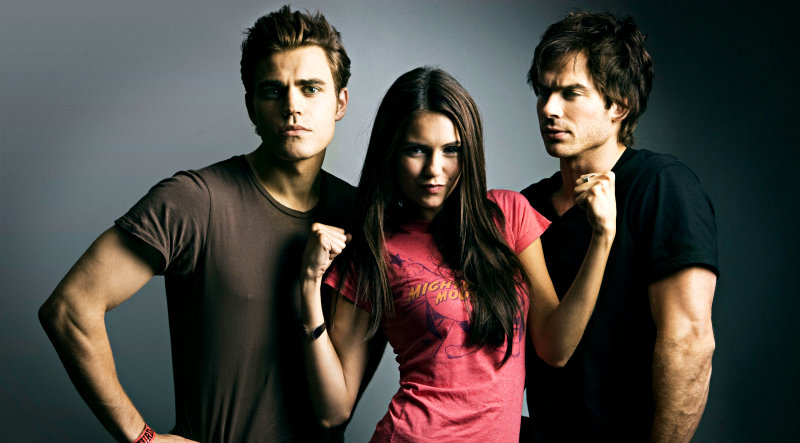 "The Vampire Diaries" January 21 episode called "Bloodlines" has been teased with a preview attached to the end of the show's December marathon. The CW is re-running the first half of season 1, two episodes at a time, beginning Monday, December 14 to Friday, December 18.
In "Bloodlines", Stefan and Damon's long lost sister, Maria comes for a visit and seeks revenge. It is up to the brothers to stop her before the truth is out. The mysterious man Elena meets on the road reveals that he is a vampire, and Elena is bitten by him, which Stefan learns later, forcing him into revenge against the unknown killer. Also, a new witch comes to town, Alyssa.
In the November Fall finale Elena found a photo of Katherine who looked a lot like her. She freaked out and almost got herself into a fatal car accident. "The last episode we ended on a cliffhanger," Nina Dobrev aka Elena's depicter said to MTV News.
"My character gets into a extremely big car accident, she hits someone and you're left hanging. You don't know what's going to happen, so we're going to pick up right from there and you're gong to see what happened and what happened after that." Dobrev added that Elena will spend more time together with villain Damon.