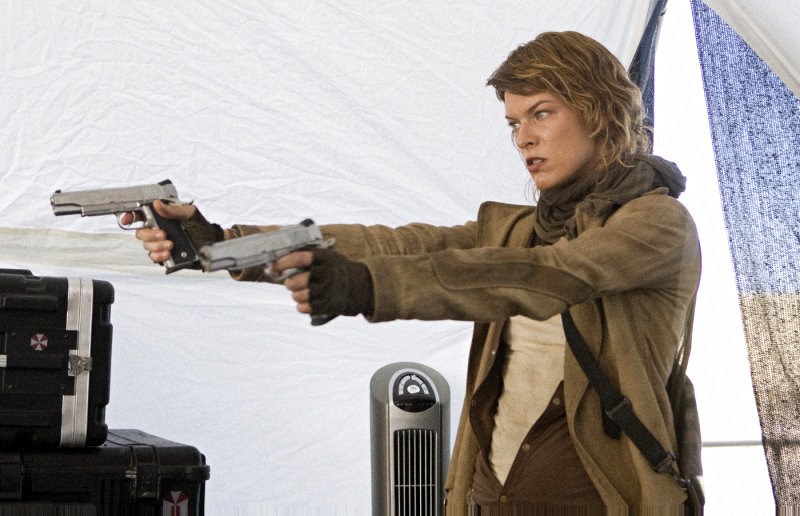 "Resident Evil: Afterlife" is yet to fall into production, but Screen Gems has been reported to plan a fifth "Resident Evil" movie. According to Bloody-Disgusting (BD), the studio is looking forward to do a quasi-reboot to the sci-fi thriller and tentatively calls the project, "Resident Evil Begins".
The decision to develop this quasi-reboot allegedly was taken as Screen Gems looks to replace leading actress Milla Jovovich. On the reason why, BD pointed out to the studio's fears that Jovovich, who has been confirmed to return for "Afterlife", will be too expensive to be kept on board although she is married to producer Paul W.S. Anderson.
The studio has yet to officially announce its plan on the fifth movie. However, BD claimed that the reboot project will tell the story of a special military unit that fights a powerful, out-of-control supercomputer and hundreds of scientists who have mutated into flesh-eating creatures after a laboratory accident.
"Resident Evil: Afterlife", in the meantime, continues Alice's battle with the diabolical Umbrella Corp. as she races to expose a virus that is threatening mankind with extinction before a new race of clones called the Undead finishes the job. Paul W.S. Anderson serves as director as well as producer, in addition to writing the script of the movie that is set to be released in U.S. theaters August 27, 2010.