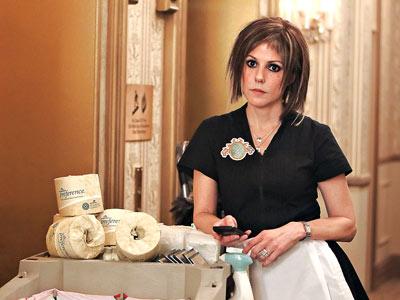 Earlier this week, Weeds star Hunter Parrish said season six of this Showtime hit would feature his "family on the run."
The actor wasn't kidding.
In a spoiler photo first released by Entertainment Weekly, Mary-Louise Parker is dressed like a hotel maid because, as she tells the magazine, Nancy and company are forced to assume a variety of identities and disguises as they flee from Esteban.
To Read More Click Here.