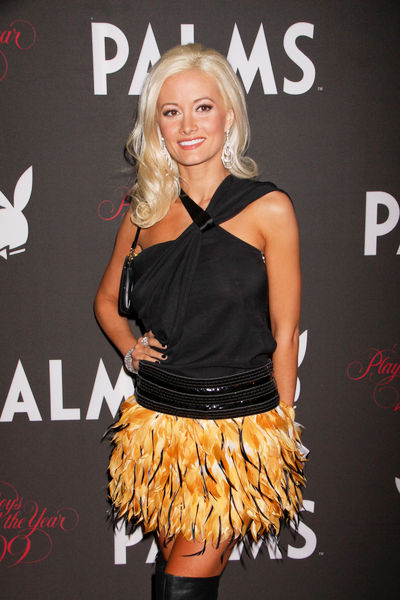 Hugh Hefner's former girlfriend Holly Madison reportedly has been seen getting cozy with Russell Brand. "They were very focused on each other and definitely looked like they had a romantic interest in each other," a source is quoted as telling The FABlife about the twosome's togetherness on Saturday night, May 2 at TAO in Las Vegas, where Jay-Z hosted a "fight-night party."
Holly and Russell were said sitting on the same table with fellow Hollywood celeb P. Diddy. But, that didn't stop them from "flirting with each other all night." It is unknown if the two are dating or not.
Also spotted at the same venue were Cassie, David Arquette, and Balthazar Getty. Former Spice Girls singer Melanie Brown was also in attendance. She was accompanied by husband Stephen Belafonte.
Holly Madison ended her romance with Hugh Hefner and moved out of his Playboy mansion last year. Soon after that, she dated illusionist-musician Criss Angel. In late February this year, it was reported that both of them have already separated.
As for Russell Brand, the British actor-comedian is a self-proclaimed sex addict. He has dated a number of ladies.