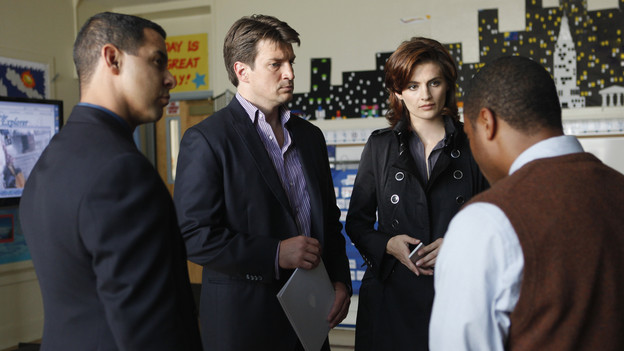 A chilling killing at the North Pole turns into a Manhattan murder mystery with more twists than the new Nikki Heat novel, which Beckett secretly reads behind Castle's back.
Schoolteacher Jim Wheeler settles down his class of first graders for a live webcast from arctic explorer Steven Fletcher. But when Fletcher is murdered onscreen, his camera is knocked sideways revealing that he was actually broadcasting from in a New York apartment.
Castle and Beckett determine the apartment is on the Upper West Side and they find Fletcher's body in the living room he used as his phony arctic home. Fletcher was a professional scam artist with multiple fake ID's. They discover that he conned a woman named Patty Schultz out of her life savings. Since then, Patty has done several stints in a psychiatric hospital. Sounds like a strong suspect, right? Too bad she alibis out.
To Read More Click Here.