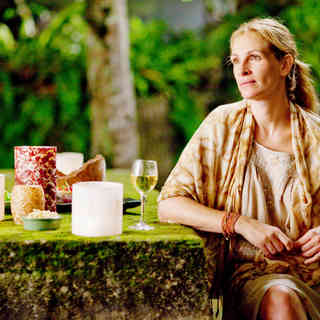 Movie executives at Columbia Picturesare celebrating after winning a film classification battle over Julia Roberts' new movie "Eat, Pray, Love". Officials at America's Classification and Rating Appeals Board have overturned the R rating given to the film adaptation of Elizabeth Gilbert's novel and the movie will now hit cinemas with a less restrictive PG-13 rating.
The film was originally handed an R for its strong language, prompting studio heads and director Ryan Murphy to appeal the decision. And, in a rare turnaround, the appeals board bosses agreed to drop the rating without asking for changes to the film, which will be released in August.
To be released August 18 in U.S., "Eat, Pray, Love" follows Liz Gilbert who had everything a modern woman is supposed to dream of having - a husband, a house, a successful career - yet like so many others, she found herself lost, confused, and searching for what she really wanted in life.