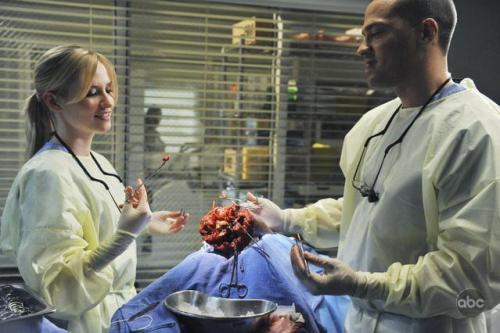 Boy did Grey's Anatomy's Mark and Lexie hit the skids fast.
One episode, they look like nothing can break them up. The next? They're in bed (or on the floor) with other people. Other attractive doctors we know well, no less.
Mark's reaction to Lexie admitting she slept with Alex was that he can't even look at her anymore. He may never look at Little Grey quite the same, it looks like.
To Read More Click Here.