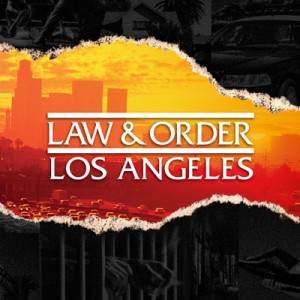 Let's be honest: last week's premiere of Law & Order: Los Angeles was dismal. However, this week saw Terrence Howard's debut in the lead District Attorney role, Teri Polo (Sports Night) starting her recurring role as Rex's wife/former partner, Jay Karnes (The Shield) as a defense attorney, and Michael Massee (24) playing a creepy cult leader, so it had to get better, right?
It's not encouraging when the show hasn't learned from the outcry and reinstated the classic opening; instead, we get another tired pop song. Clunky dialogue abounds (You're around decent people now, says one character in the definition of flat line reading) before Rex and TJ find a stabbing victim who was previously a member of a cult called the Echo Park Tribe. Rachel Ticotin (Con Air) makes her first appearance as the boys' new boss, giving us all the exposition we need - namely that there are a lot of people who'd like to see Baby Jane (?!) dead, considering all the people she helped kill in her previous life.
To Read More Click Here.