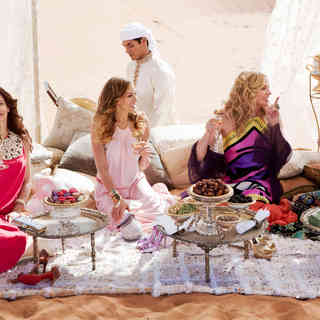 Soundtrack listing for "Sex and the City 2" has been unveiled and the names of some cast members are mentioned among the list. Sarah Jessica Parker, Kim Cattrall, Kristin Davis and Cynthia Nixon who play the major characters will cover "I Am Woman" from Helen Reddy.
Beyonce Knowles' "Single Ladies (Put a Ring on It)" also makes it into the record, but it will be performed by Liza Minnelli. The 64-year-old actress/singer is likely to be seen singing the song during Stanford Blatch and Anthony Marantino's gay wedding like it has been widely reported.
Additionally, two songs from Alicia Keys, which are "Rapture" and "Empire State of Mind (Part II) Broken Down", will be heard during the course of the film. Jennifer Hudson and Leona Lewis also support the movie with their duet of "Love Is Your Color".
To Read More Click Here.