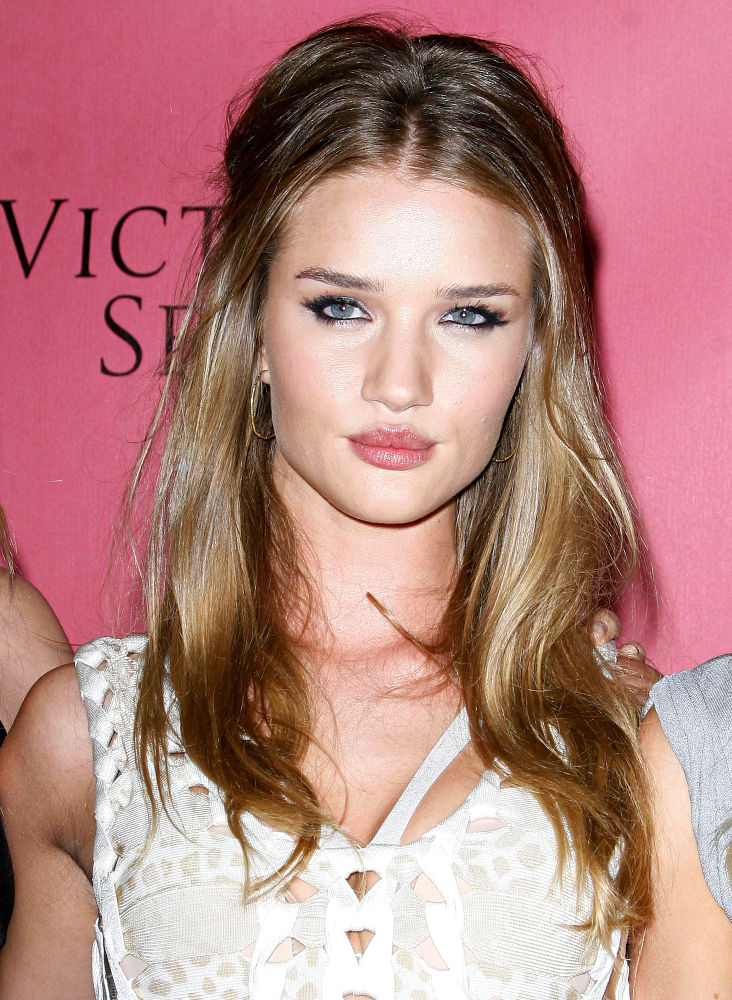 Rosie Huntington-Whiteley has once again stripped off for camera. The 23-year-old U.K. model, who is set to replace Megan Fox in an upcoming "Transformers 3", showed off her breasts in a new short film on the internet.
The Sun has obtained stills of Rosie's new short film. In one shot, Rosie is seen holding a burning cigarette with a flowing hair, while in another image, the girlfriend of Jason Statham posed in seamless fishnet underwear with no top covering her boobs.
One peculiar photo, additionally, shows Rosie in a very unflattering ribcage display. Four pictures of the former Victoria's Secret model are all made in black and white mode.
Rosie Huntington-Whiteley is no stranger to racy photo shoots. Back in February, Rosie shows off her bosoms in Aubin and Wills advert and again posed nude in the May issue of GQ Magazine. Later, Rosie was featured topless in the spring/summer 2010 ad campaign of Thomas Wylde.