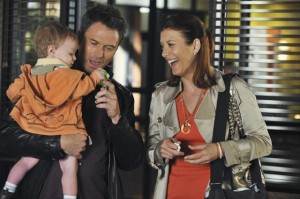 Private Practice has been on hiatus for a few weeks, but a new episode will be airing this week on April 22. ABC has released promo photos and a synopsis for the episode (note: the episode was originally supposed to air at 10:00 p.m. EST, but has been moved to 9:00 p.m.).
VIOLET IS BACK HOME AND NO ONE KNOWS WHAT TO EXPECT, ESPECIALLY ADDISON, ON ABC'S "PRIVATE PRACTICE".
To Read more Click Here.