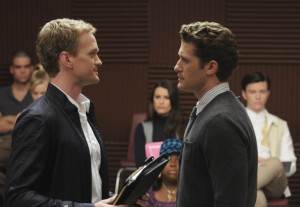 Neil Patrick Harris. NEIL PATRICK HARRIS. ON GLEE. ARGH! Awesome. The May 18 episode of Glee promises to be amazing. A host of guest stars – including Harris, Molly Shannon and Indina Menzel - and director Joss Whedon are sure to make it memorable. We have a sneak peek for you below (which is hilarious, by the way), along with an interview with Whedon.
MR. SCHUESTER FACES AN OLD NEMESIS ON AN ALL-NEW "GLEE" ON TUESDAY, MAY 18, ON FOX.
To Read More Click Here.