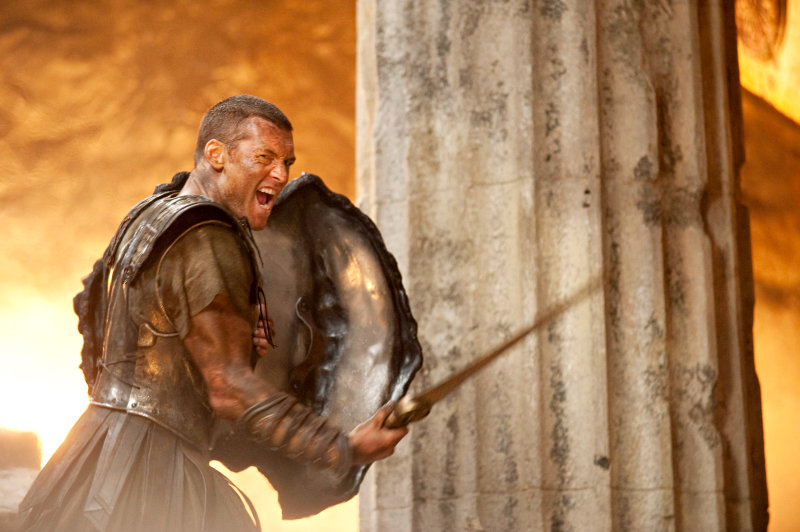 A sneak peek at the remake to the 1981 Greek mythology film, "Clash Of The Titans" will be made available to view on Friday, September 4. MTV revealed that the first look footage will be a part of the return of its "Behind the Screen" program to the airwaves and will expose footage from the U.K. set as well as the actions happening there.
Teasing what to expect from the sneak peek, MTV News published a bit of what star Sam Worthington has to say about the movie. "Nowadays, you have the privilege of CG," he gushed. "So what the guys and [director] Louis [Leterrier] have set out to do is raise the Richter scale to 11 in the sense of the scorpions are the size of dump trucks, and Medusa's a lot quicker, a lot scarier."
MTV will air "Behind the Screen" starting from 7 P.M. Beside a look at "Clash", the program also shares exclusive clips from "Jennifer's Body" and "Ninja Assassin". Megan Fox sits down for a revealing interview, and Rain makes a special appearance.
This modern version of "Clash of the Titans" will revolve around Perseus. Helpless to save his family from Hades, he volunteers to lead a mission to defeat the vengeful god of the underworld before Hades can seize power from Zeus and unleash hell on earth.
Sam Worthington leads with supports from Gemma Arterton as Perseus' love interest Io, Liam Neeson as Zeus, Mads Mikkelsen as Draco, Jason Flemyng as Acrisius and Alexa Davalos as Andromeda. This remake of 1981 Greek mythology film is currently filming in Europe with a U.S. release schedule of March 26, 2010.