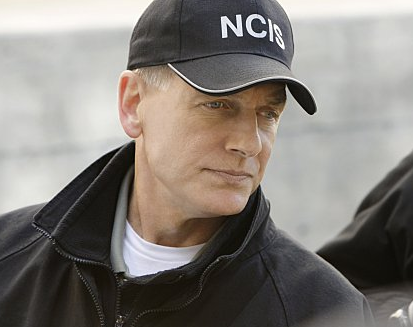 There's no new episode this week, but we do have a Christmas to look forward to on NCIS come December 15. Might Leroy Jethro Gibbs hang up his mistletoe that night?
It looks like it - at least soon, if not that week. Executive producer Shane Brennan tells TV Guide that Mark Harmon's Gibbs is going to have someone to kiss this season!
We haven't seen Gibbs get romantic with a woman since Col. Hollis Mann in Season Four. That drought is about to end, as Brennan says 'there is a kiss in Gibbs' future."
This new female will stick around for a while, too. But Gibbs had better watch his back, because Brennan warns her kiss may be 'romantic or a Judas kiss.' Thoughts?
It's snowing for our nostalgic Christmas episode on NCIS, with Gibbs, DiNozzo (Michael Weatherly) and McGee (Sean Murray) all involved in personal stories,' he says.
'For Gibbs, it's the return of his father (Ralph Waite), who has a secret. Something's wrong, and what is discussed will offer insight into the way Gibbs lives his own life.
Speaking of daddy issues, Tony will learn an unexpected truth about the way his dad, Anthony Sr. (Robert Wagner), made a living. As for sparks between Tony and Ziva?
'Status quo,' says Brennan. 'There won't be any long-term arcs for these two.'