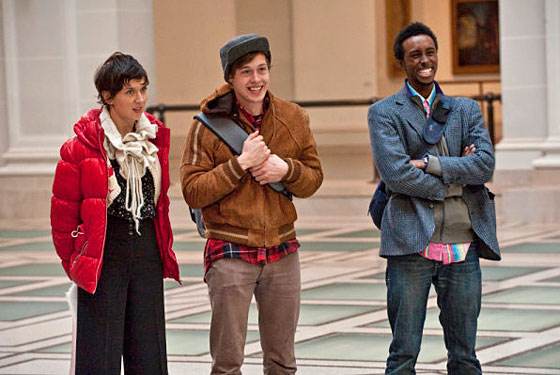 Ladies and gentlemen, I am in shock. Pure shock.
Work of Art's first season finale really blew me away. The twist was the reality show equivalent of a LOST cliffhanger, and I had to pick my jaw up off the floor before coming over to my computer to write this review.
Miles Mendenhall is not the next great artist. The judge favorite was ultimately given third place for his exhibition, which was inspired but not fully realized. Third. Place. Miles was my favorite for the series, and I was really disappointed to see that he didn't get as far as it had seemed he would. After thinking on it, though, it did sort of make sense; he didn't show much evolution over the course of the series, and his sudden change of method ultimately was his downfall. And, as I'm generally unused to watching reality television, I'm coming to terms that it's probably the last time we'll get to see Miles and his crazy installation art. He was a great character and artist, and I wish he could have taken home the top prize.
To Read More Click Here.