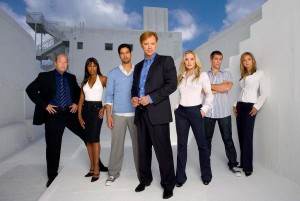 Check out a sneak peek of Monday's brand new episode of CSI: Miami. Horatio & Dr. Loman face a swarm of paparazzi when they arrive to the crime scene. CSI: Miami airs on Monday at 10pm/9c.
You can also view promo photos that we posted for the episode.
WHEN AMERICA'S SWEETHEART BURSTS INTO FLAMES DURING A CONCERT, THE CSIs EXPOSE THE DARK SIDE OF POP STARDOM, ON "CSI: MIAMI," MONDAY, JAN. 11.
To Read More Click Here.