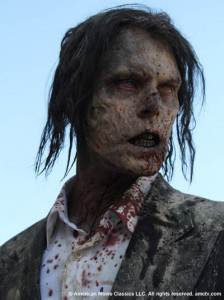 AMC, like HBO, is a channel that can be counted on for consistently good television. But now, the channel that brought us Mad Men and Breaking Bad is bringing us something that no other series right now has: zombies.
And they're bringing them back pretty gorily. Some might have worried that the zombies would have been watered down for their transition to the small screen, but there's absolutely no need for worry. These cannibalistic corpses are running full nasty for The Walking Dead, AMC's adaptation of the Robin Kirkman/Tony Moore comic book cult classic.
To Read More Click Here.