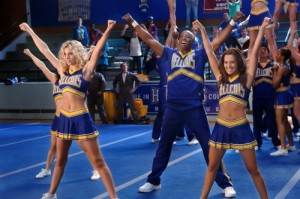 I'm not really sure yet how to feel about Hellcats. On the one hand, I watch, and like, approximately 64% of CW shows. I also liked Bring it On. On the other hand, I was a pre-law student at one point (although, there's little that really makes someone a "pre-law" student other than a desire to eventually go to law school), and I never joined a cheer squad out of necessity, so maybe I just can't relate. In any event, Ashley Tisdale's abs continue to astound me.
We previously posted a sneak peek for this new series, which is set to air on Wednesday nights at 9:00 p.m. in the fall and now the CW has released a longer promo with more scenes. The network has graciously sent me the pilot episode, so hopefully I'll be able to give you a better review once I'm able to watch it.
To Read More Click Here.