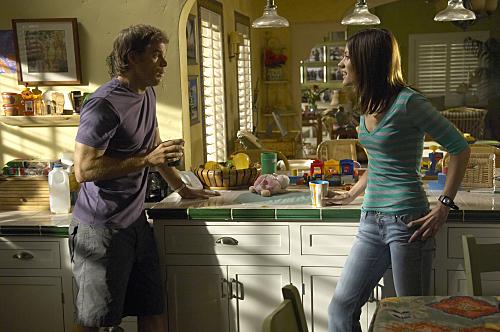 Dexter returns to Showtime in September.
Following the shocking murder that concluded season four, it's already been confirmed that the show will NOT jump months or years into the future.
How come? Because (spoiler alert!), Dexter will be considered a suspect in Rita's brutal slaying, which will be a prime focus of the new season.
To Read More Click Here.