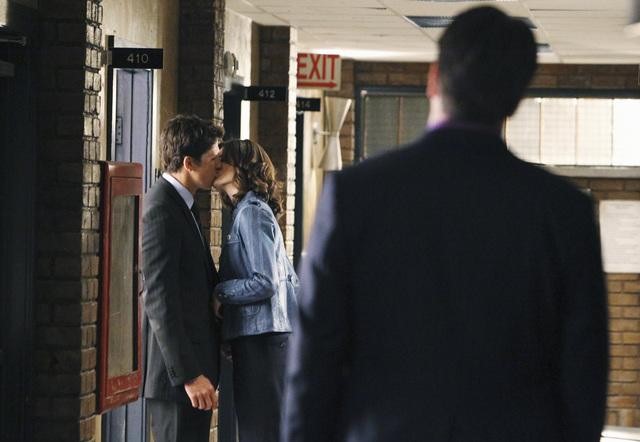 As already reported, the upcoming season finale of Castle will focus on a competition for Kate's affection.
Titled "A Deadly Game" and airing this Monday, the episode offer us the death of an intelligence operative. But, in reality, it will bring back Monet Mazur as Castle's ex-wife and create more romantic tension between him and Beckett.
What precisely will go down? You'll need to tune in and find out. But we can at least offer two sneak peeks at the finale below. Enjoy!