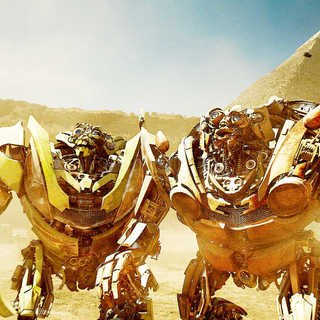 "Transformers 3" has apparently kicked off principal photography. Two workers at NeighboorGoods, Ben Brown and mickipedia, who witnessed the shooting in Sherman Oaks, California on Monday, May 10 have posted videos they recorded from their office.
The two clips actually show the filming of the same scene in which a silver car is thrown down an alley before it bumps onto the garbages. Brown also wrote on his blog that he saw "Autobot 'twins' zooming around" the location and "apparently, one or both of them will transform and beat the crap out of this tiny little car."
To Read More Click Here.